COVID 19 VACCINATION
PLEASE GET VACCANATED IT'S FREE EVEN IF YOU DO NOT HAVE ANY INSURANCE / MEDICADE / OR MEDICARE. THE FEDERAL GOVERNMENT PAYS FOR THE SHOT YOU PAY NOTHING. IF YOU ARE WORRIED ABOUT THE SHOT GETTING YOU SICK, NOT GOING TO HAPPEN. STOP LISTENING TO PEOPLE THAT DON'T HAVE ANY IDEA WHAT THEY ARE TALKING ABOUT. LISTEN TO THE DOCTORS LIKE DR FAUCI. THE VACCINES ARE SAFE. I HAD THE J&J. THE BLOOD CLOT CHANCE IS 1 IN 7 MILLION. THAT IS .0000001%. OH YES MICROSOFT DOES NOT HAVE TRACKING TAGS IN THE VACCINE. UPDATE: HAVE HAD THE MODERNA BOOSTER. HAS THE HIGHEST BOOST TO THE J&J VACCINE. BRINGS THE ANTIBODY COUNT UP BY 74X. I HAD ABSOLUTELY NO SIDE EFFECTS FROM IT.
GET VACCINATED PLEASE
_______________________________________________________
NEW - EXTRA MATERIAL FORMAT

This version contains extra files in the folder that you download. It wil contain the score - bactrack - explanation on how to use the files - example me playing along with the bactrack.
THIS FOLDER WAS ZIPPED TOGETHER WITH WINDOWS 7. I TRIED OPENING THIS FILE IN WINDOWS XP - WIN7 - AND WIN 10. ALL OPENED THE FOLDERS. TIP: WINDOWS SAYS JUST DOUBLE CLICK THE FOLDER TO GET TO THE FILES " COPY THE FILES TO YOURHARD DRIVE TO FULLY UNZIP THEM " DON'T JUST USE THEM OUT OF THE FOLDER YOU DOWNLOADED. PUT THEM IN A NEW FOLDER ON YOU HARD DRIVE.
YOU WILL FIND THIS JUST BELOW THE My Favorite Self Recorded Songs

NEW ADDITION: THE SHADOW OF YOUR SMILE (WORKING ON: FACINATION SLOW WALTZ)
_______________________________________________________
Guest Book: Is different due to a relentless birage of drone ads I had to eleminate the Guest Book in it's form. I had to make it 100% free from input from the web. It still exists but the form you copy it then paste it into an email. When it is in your email program you can fill in the info lines. Just email the guest book info and I will add it to the guest book. Instructions are on the Guest Book page. Sorry for the trouble but I was getting 20+ adds a day.
===============================================================================
SUMMER 2022
Try Startlogic Web Hosting Click Banner

Liberty Bellows Accordions (new/used) music and gear very reputable

Ken Mahler's Music St. Paul MN. Excellent rebuilding - and tuning of accordions. Designer of the Planet Accordion and sold by him.
musicnotes.com

A good place to find downloadable music. Over 300,000 pieces.
!!!!!! THERE IS NOW A LIVE PUBLIC CHAT ROOM AVAILABLE !!!!!!

--------------------------------------------------------------------------------------------------------------------
!!! NEW NEW !!!
DVD WITH ALL DOWNLOADS
NOW YOU CAN BUY THE 2 DVDS WITH ALL THE DOWNLOADS AVAILABLE ON THE ACCORDION LESSON PAGE. ALL DOWNLOADS ARE MP3/PDF NO ZIP FILES. YOU WILL BE ABLE TO USE ALL THE FILES AS IS WITH NO UNZIPPING. THIS IS WHAT IS INCLUDED IN EACH DVD:
ALL 94 LESSONS - ALL EXTRA MATERIAL - THE GLOSSARY - ALL VIDEOS (INTRO - MAINT - SELF RECORDING) - ALL PRO EXAMPLES - ALL TERRY HANON FINGERING EXERCISES - ELECTRONIC METRANOME - MY RECORDINGS - RHYTHM DOWNLOADS
THE VIDEOS ARE IN TWO (2) FORMATS: FLASH - MP4. THE WINDOWS MEDIA PLAYER SHOULD HANDLE EITHER/OR BOTH FORMATS. I BELIEVE APPLE SHOULD BE ABLE TO HANDLE BOTH FORMATS. EACH DVD IS 3.03GB IN SIZE.
THERE IS A FREE DOWNLOAD MEDIA PLAYER AVAILABLE (I HAVE USED IT FOR SOME TIME AND IT IS VERY RELIABLE). THE PLAYER CAN BE DOWNLOADED FOR BOTH WINDOWS AND APPLE. URL IS:
COST OF THE DVD IS $12.50 US IN THE USA; $25 US ALL OTHER COUNTRIES (BECAUSE OF SHIPPING AND CUSTOMS CHARGES). DO NOT SEND A CHECK A MONEY ORDER IS PREFERRED. THIS WILL COVER SHIPPING/HANDLING OF EACH DVD. SEND TO:
THESE LESSONS WORK ON A PC (WINDOWS CPU) I DON'T KNOW IF THEY WILL WORK ON A MAC (APPLE CPU). IF YOUR MAC CAN READ .PDF AND .MP3 FILES THEN IT SHOULD WORK. ALSO THE THE VIDEO FILES ARE IN .FLV (ADOBE FLASH FORMAT). THE LESSONS ARE .MP3 AND .PDF FORMAT. TAKE THIS INTO CONSIDERATION BEFORE YOU BUY THE DVD'S. TO CHECK IF IT WILL READ THE FILES DOWNLOAD LESSON ONE AND SEE IF YOU CAN OPEN THE FILES.
WHEN YOU ORDER THE DVDS IF YOU ADD YOUR EMAIL ADDRESS I CAN SEND YOU THE TRACKING CODE OF THE USPS. THE DVDS WILL COME BY U.S. MAIL.
DUANE SCHNUR
1570 COLWOOD RD
CARO MI. 48723
USA
QUESTIONS? CONTACT
--------------------------------------------------------------------------------------------------------------------------------------------------
FINGER EXERCISES HAVE BEEN ADDED. THESE FOLLOW THE SCALES. THEY ARE FROM THE HANON FINGERING EXERCISES FOR THE ACCORDION.
YOU CAN DOWNLOAD THE .PDF'S CONTAINING THE EXERCISES #1 - #2 - #3 - AND THE HANON EXERCISE SHEET. FOLLOW THE LINKS TO THE YOUTUBE VIDEO OF EACH LESSON. THE LESSONS ARE PLAYED BY LEE TERRY MEISINGER A WELL KNOWN ACCORDION TEACHER.
PDF FILES:
EXERCISE 1 -- EXERCISE 2 -- EXERCISE 3 -- HANON EXERCISE SHEET
WATCH LESSONS PLAYED BY LEE TERRY MEISINGER TAKEN FROM THE HANON EXERCISE SHEET:
===================================================================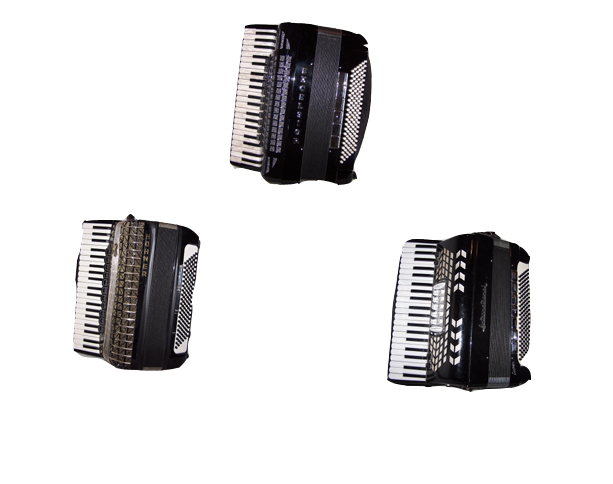 Free Accordion Lessons:
That's right they are free, don't cost nuttin. I have taught accordion for over 40 years time to give something back. The accordion has lost popularity in the last 25 years. The electric guitar just about made the accordion disappear. But; it is still here. Some say the accordion teachers were partially responsible for it's decent. It is said the teachers would not teach rock on the accordion. Maybe so but; rock on the accordion just not cool. The accordion is very well suited to jazz - classical - cajun - european - musette (wet tuning) - and of course the old standby polkas. The accordion is one of those instruments that can stand alone. With the bass buttons you can be your own rhythm section. Now comes the Midi this has done more for the accordion than any other single event. Full blown midi accordions can sound like a complete band and I do mean complete. Myself I don't have midi although when I bought my last new accordion this year (2008) I seriously thought about it. I finally went with a double musette tuned accordion. I bought the Excelsior 911 one of the top of the line instruments. It all depends on what sound you like best.
---
What you will need for the Free Lessons:
The lessons consist of 2 files. A mp3 file and a .pdf file. I have them zipped up with Winzip. You will need Winzip ( to unzip them) and Adobe Acrobat Reader to view the .pdf file. The mp3 file is an explanation of each lesson that I recorded. The .pdf file is the lesson. The best way to use these lessons is to have a computer where you are going to practice the lesson. I found a laptop/notebook is ideal. If you do not have Acrobat Reader you can download it from my Download page (left side panel). Also you will find Winzip if you need to download that program. Any computer mp3 player will do just fine. Winamp is a very good one and is also on my Download page.
A little word about accordions to use. It is assumed you are going to use a piano key accordion. I know nothing about button accordions. You could use one but where the notes I have no idea. If you have a 12 bass (the smallest accordion) you can get by for about 15 - 17 lessons. At that point you will need an accordion with minor and seventh rows of bass buttons. I recommend a used 120 bass accordion to start. Be careful; if it smells musty then it was stored in a basement walk away immediately. Best to buy a used accordion from a reputable dealer; Accordion Heaven - Accordion O Rama just to name a few.
Below you will find the download buttons for the lessons. If you are new to the accordion be sure to start with Lesson One etc. I will be adding lessons as I get them recorded. Takes about 1 1/2 hours to get a lesson ready. So Good Luck and email if you have any questions.
On the Download Page is a Free Metronome. Download tpsetup.exe and install it. You will have a Metronome that you can use as a timing guide when you are practicing/learning a new piece of music. Very easy to use and set for whatever tempo you want.
Also: Here is a link to an online metronome sent to me by a person in Ireland taking the lessons. I tried it out and it works just fine. The Link: http://www.metronomeonline.com/
Music Downloads. One of the best places I have found for sheet music downloads is the site Music For Accordions . This site has many songs some originals by their composers, some old standards. The music is graded from 1 to 10 in degree of difficulty. Grade 1 - 2 would be for students new to the accordion about 1year of lessons or at Lesson 25 (below lessons). The nice part of this site is if you click on one of the titles you will see a pdf file open with the first page of the music. You can print this out and try the song out (first page) and decide if you want to buy the song. They are default in Euro's but; you can click on USD if you are from the United States. Once you buy the song within 24 hours they send the song as a pdf to your email address. I have bought a dozen songs from them and they are 100% honest. Worth a try if you are looking for music other than those in your lessons.
Glossary: A new download is available. It is a 3 page Glossary of music and accordion terms and descriptions. Just click --- Glossary --- to down load the zipped up pdf file. There is a picture of the bass buttons with note names on them. Well worth the download for the information.
Chord: A new download. It is all the Scales plus all Chord variations for every key. A good resource to have printed out where you practice your music. Click Chord/Scale to download.
Music MP3 Downloads: I have added another feature to this page. I have had a few emails asking me to record some of my favorite songs and put them up for download. I have started this with one of my favorites the Italian song Anema e Core. Just below the Lesson links you will find a new download section for my recorded music. All songs have been recorded on a Roland Boss BR-600 (a digital recording studio). The rhythm (drums) are also from the BR-600 or from my Yamaha ESR E413 keyboard. The advantage of recording on the BR-600 is that each track (a max of 8) can be modified my adding Pan (sending the sound to either speaker or both) Equalizer (actually it compresses the sound so it doesn't have abnormal highs and lows) and Reverb (echo chamber effect from 0 - 100) plus many special effects. The BR-600 then masters all the recorded tracks into 2 stereo tracks that can be exported as a WAV file. I then convert the WAV file to a MP3 file (for size reduction of the file) and that is what you download.
PLAYING--DOWNLOADING INSTRUCTIONS: Just left click the song you want and your browser player will play the song. If you Right Click the song you will be able Save Link As to your computer. One last suggestion if you have a Surround Sound control on your speakers it would be best to turn this down or on at about a 9 o'clock position. Some speaker surround sound contorls can add distortion if turned up to high. I hope you find these songs (as I add them) enjoyable.
EXTRA MATERIAL: This is a new section to the web page. This will be for songs to download in .pdf and mp3 format. They will follow the lesson plan in as much as their presentation. These songs are not in the lesson books and are extra study material. The songs will be explained and demonstrated in the mp3 file. You will see suggested level in the lessons before you download one of these songs. New concepts will be discussed in these songs ie: added triplets - grace notes - adding harmony to the melody note etc. The idea is to have fun and add a bit of variety to your studies.
VIDEO PAGE :
A Video Page has been added to the website (10-12-09). You will see in the left hand Link Panel a new link under Music it is Video Tutorial/Info. Click this link and you will be at the video page. As of this date I have one video of about 23mins on an introduction to the accordion. Hopefully this will help with the understanding of the accordion and it's workings. As I have time to complete further vids I will post them and make a note of it here. Hope you will enjoy the vids.
VIDEO DOWNLOADS:
I received emails stating that in some countries the bandwidth for a month is very limited. Watching one of my YouTube videos actually coming from YouTube uses up a considerable portion of their bandwidth allocation. I have taken the raw video of the YouTube videos and the raw video of the Tutorial videos and compressed them into Flash Video format (.flv). This greatly reduced the size of the files. The tutorial videos are still large due to the fact they are upwards of 25 mins. but; you can download them to your computer in this format. The hitch is you will need a flash video player installed in your computer. There is a FREE Flash Player available on the web from Applian Technologies. The url is below for the player:
http://www.applian.com/flvplayer/download_flv_player.php
Just download this program (2mb) install it then you can view .flv files directly on your computer. I downloaded this file and installed it and it works great. The video quality is a bit lower due to the high degree of compression of the .flv files but still very acceptable. I still had to zip up the .flv files so you could download them from this page. So as usual unzip them and you will end up with a flash file (.flv). Below is links to the current videos I have available. Hope this helps those with bandwidth limitations.
Email: w8eej@centurytel.net
MY VIDEO FILES FOR DOWNLOAD IN FLASH .FLV FORMAT:
Silent Night --- 7.5mb zipped .flv file
Till I Waltz Again With You --- 5.8mb zipped .flv file
Blue Skirt Waltz --- 9mb zipped .flv file
Limelight -- 8mb zipped .flv file
Introduction --- 94mb tutorial zipped .flv file
Self-Recording --- 59mb tutorial zipped .flv file
Maintenance --- 103mb tutorial zipped .flv file
Self - Recording --- 60mb tutorial zipped .flv file
---
---
DOWN - LOAD RHYTHMS:
Rhythm files to download. Each file is zipped and contains 5 separate files with 5 different speeds; 70 - 85 - 105 - 140 - 170bps (may vary according to type of music). Each file will run 4mins 15sec. This should catch most songs. Each file begins with 2 measures of a metronome. This is to let you get insync with the beat. The downbeat (1st beat) of the 3rd measure begins the play along area. If you make a mistake just start again on the next downbeat.
The rhythm files are in a mp3 format so any mp3 player will play the file. You can also play them on your computer and turn the volume up to suit your need. Probably a mp3 player with ear buds is more practical that way you do not need a computer next to you. The zipped file is starting out with just 3/4 time. As I get time I will upload different rhythms ie: 4/4 - C - Tango - etc.
My favorite self recorded songs:
Song 1: Anema E Core --- Italian song by Salvatore d' Esposito --- Circa 1951 --- Size 2.76MB
Song 2: Bourrasque --- French Musette Valse (may replace with a better copy) --- Size 3MB
Song 3: Blue Skirt Waltz --- Old American standard - with drums and guitar --- Size 2.59MB
Song 4: Yours - Accompaniment via Yamaha E413 keyboard - Circa 1931 --- Size 3.29MB
Song 5: Le Denicheur - Drums added - Waltz Musette --- Size 3.29MB (NEW ADDITION)
Song 6: White Christmas - Irvin Berlin - Accompaniment via Yamaha keyboard --- Size 2.37MB
Song 7: Only Once In My Life - Drums added by keyboard --- Size 2.67MB
Song 8: O Holy Night - Keyboard Flute & Accomp. --- Size 3.81MB
Song 9: Frosty The Snowman - Keyboard 12str Guitar & Accomp --- Size 2.78MB
Song 10: The Fugitive Waltz (New Copy)- Keyboard Harmony; Musette switch --- Size 3.15MB
Song 11: Tenerezza - Italian Musette Valse - Harmony E413 Keyboard --- Size 3.03MB
Song 12: Le Bateau De Tahiti (New Copy)- 4/4 Ballad - Harmony E413 Keyboard --- Size 3.27MB
Song 13: Non Dimenticar (New Copy)- Italian Slow Ballad - Harmony Keyboard (Strings) --- Size 4.12MB
Song 14: Fisarmonica Inamorata - Italian Musette - by Franco Cambareri - Harmony E413 Keyboard --- Size 3.04MB
Song 15: Boum Musette - French Musette - by Jo Basile - Harmony E413 Keyboard --- Size 3.2MB
Song 16; Il Villaggio Dell'Amore - Italian Ballad - Background Keyboard - First Recording with new Roland FR-7x Reedless Accordion - Main and Vibes by FR-7x --- Size 3.67MB
Song 17: Blackcat Schottische - A slow polka - Drums Keyboard - Roland Accordion Size 2.62MB
Song 18: Limelight - Charlie Chaplin song. Roland Accordion - Register 1 Alpine Musette - Register 2 Strings - Bass Row set to Fingerbass --- Size 2.94MB
Song 19: What A Difference A Day Makes - Lead Panncordion Panjet 45 Basson/Musette Switch - Drums Yamaha Keyboard - Bass Fiddle and Tenor Sax Roland FR7X --- Size 3.5MB
Song 20: Un gamin d' Paris - Excellsior 911 - Harmony Yamaha keyboard --- Size 2.83MB
Song 21: Innamorata - French Musette Register - Yamaha Keyboard background --- Size 982KB
Song 22: Non Je Ne Regrette Rien - (I have no regrets) - Background Yamaha Keyboard --- 7.65MB
Song 23: Emmanuel - (Oleg Baksheev arrangement. Oleg background)
NEW EXTRA MATERIAL WITH BACKTRACTS
Song 1: DANNY BOY with Backtrack - 80mb
Song 2: MONA LISA with Backtrack 42mb
Song 3: I CAN'T STOP LOVING YOU with Bactrack & Video Score 89mb
Song 4: 3 EASY SONGS with Backtracks 53mb
Song 5: SANTA MARIA DE LA MER with Backtracks 95mb
Song 6: LA VIE EN ROSE with Backtrack 60mb

Song 7: SHADOW OF YOUR SMILE with Backtrack 119mb
EXTRA MATERIAL:
Riquita: European --- Skill Level Lesson 28 - 32 --- Size 34.5MB
Only Once In My Life --- Skill Level Lesson 30 - 36 --- Size 27.3MB
White Christmas --- Skill Level Lesson 15 --- Size 15MB
O Holy Night --- Skill Level Lesson 20 --- Size 13.7MB
Frosty The Snowman --- Skill Level Lesson 20 --- Size 24.5MB
Lili Marlene --- Skill Level Lesson 20 --- Size 15.3MB
Mexicali Rose --- Skill Level Lesson 20 --- 16.7 MB
Spanish Eyes --- Skill Level (Easy) Les: 15-20 (Intermediate) Les: 35-45
Mexico Wals --- Skill Level Lesson 25 --- 8.5 MB
7 Christmas Songs --- Simple to learn Christmas Songs. Skill level from lesson 10 and up. Silent Night - Away In The Manger - Jingle Bells - Jolly Old Saint Nicholas - O Little Town Of Bethlehem - Deck The Halls - O Come All Ye Faithful --- 28MB
Winter Wonderland --- Skill Level 40 --- 4.5MB
Silver Bells --- Skill Level 25 - 30 --- 3.16MB
Blue Christmas --- Skill Level 25 - 35 Contains 1 pdf & 2 mp3s 2nd mp3 is a Drums Back Ground (Backtrack) --- 19.3MB
Rudolph The Red Nose Reindeer --- Grade 2 - .pdf only no mp3. --- 435K --- when it opens in Acorobat Reader save the file from there.
| | | | |
| --- | --- | --- | --- |
| | | | |
| | | | |
| | | | |
| | | | |
| | | | |
---
My You Tube Vids:
| | |
| --- | --- |
| Till I Waltz Again With You | Silent Night |
| Blue Skirt Waltz | LimeLight |
| Non Dimenticar | |
| Anema e Core | |
| Emmanuel | |
| | |
| | |
| | |
| | |